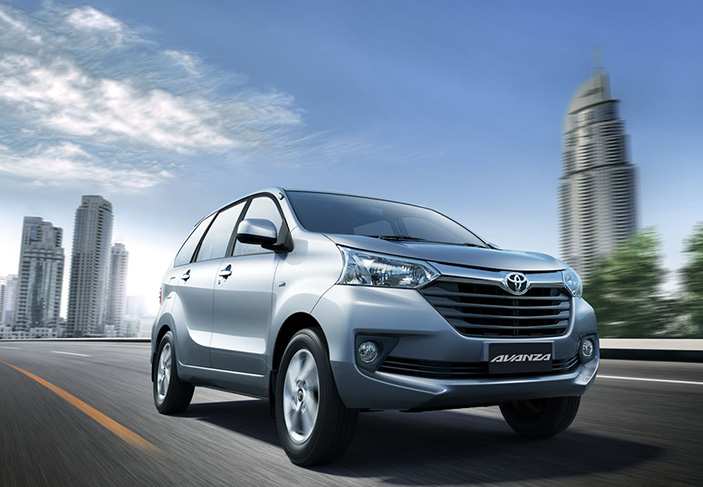 Avanza. Fun begins here
The Avanza goes big: big on space, big on style, big on fun. There's just so much to delight in. Its enhanced exterior is stylish and sleek, taking you from countryside to cityscape with ease. And with space for 7 adults, you'll never have to leave anyone out. Fold down the rear seats and get a large cargo area for all the things you need to bring.
Fuel efficiency. Consistent power
Powering the Avanza is an engine that provides excellent fuel efficiency with the right amount of power. Take up the reins on the highway and you'll instantly feel its speed, while maintaining smoothness and comfort.
Stylish design. Ride comfort
In designing the Avanza, Toyota made sure that it's design demands attention while ride comfort is also emphasized. Its bold angles provide a great look, while its suspension and wheels provide passengers with a smooth ride.
Special offers