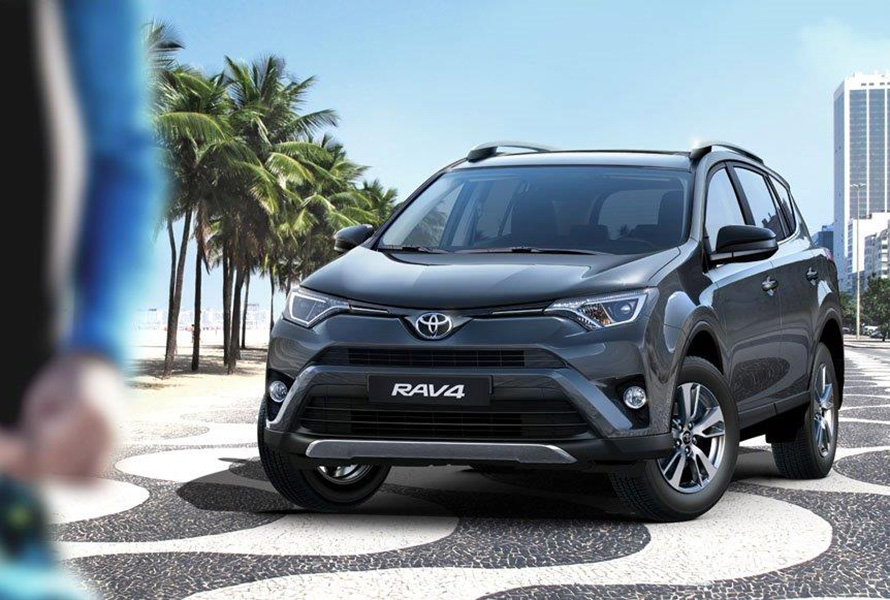 New RAV4. Redefined innovation.

Introducing the fourth-generation facelift Toyota RAV4 – the result of a revolutionary new design concept, an SUV that attains a level of refinement never seen before. In a major evolution of its pioneering crossover performance, the new RAV4 takes on stylish new personality, radiant with urban beauty and confident power, and defines the new SUV legend of the future.

Suits Any Adventure
From the unexpected suburban roads to the twisting country roads en route to the best surfing spot, the RAV4 is created to let you comfortably roar your way through life's little adventures. So whatever road you wish to travel, the RAV4 is built to take you there and beyond.

The RAV4 is the complete package: from the new safety and security features that are standard on all models, to the upgraded front grille, when you drive this vehicle you're on the road to a whole new adventure. Whether you're taking over the urban jungle one business deal at a time or heading to the beach or golf course, this is the SUV for you. And with its new bolder, more masculine design it's guaranteed to make a statement, no matter where you are.
Contemporary design

Bold, stylish design and a uniquely commanding presence distinguish RAV4 from any SUV the world has seen. The ultimate refinement of RAV4 design has a dynamic beauty that shines in any setting.

Incredible Versatility and Safety

The beauty is in the details with the new RAV4. Its redesigned interior offers added legroom for rear seat passengers thanks to sleek front seatbacks. An acoustic glass windshield along with sound absorption materials featured throughout the vehicle helps to prevent noise from entering the cabin, creating a whisper-quiet ride. RAV4 offers an interior so cozy that you won't want the ride to end; even on those really long road trips.

Real adventure usually requires protective gear, so we've equipped RAV4 with a variety of active and passive safety features. Whether you're en route to the cottage for the weekend, navigating through busy city streets, or travelling from one end of the country to the other, RAV4 offers a host of safety innovations to get you there safely.
Special offers