Special offer
Hino 300 Series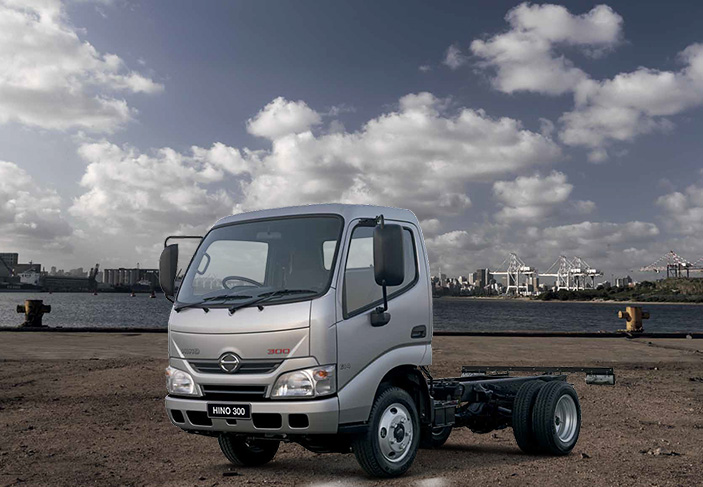 South Africas #1 urban transport solution for medium-sized cargo.
The Hino 300 is an ideal transport solution with an approximate body and payload allowance of between 3390 and 5950 kgs. Rugged and reliable, there is no question that the Hino 300 will get your goods safely to their destination. No nonsense and backed by Hino's tried and tested technology, the Hino 300 is perfect for regional haul, express and overnight deliveries as well as the transport of refrigerated cargo. Hino 300 has been the market leader for the last 10 years in the MCV segment.
The Hino 300 has been built with the driver.
The dashboard has been ergonomically designed to be easy to use. Air conditioning keeps your driver and passenger cool and alert. Reduced vibrations from the steering wheel reduce driver stress. In addition to driver comfort, safety is also a key priority. The Hino 300 series has airbags and ABS standard across the range as well as side impact beams, and an improved front suspension that keeps the cab more stable and comfortable for the driver.
Hino goes the distance for its customers.
While Hino is renowned for its exceptional quality, durability and reliability, peace of mind is also part of Hino's customer-focused and service heritage. HinoCare provides comprehensive support and service from warranties to spare parts replacement to roadside assistance.
Special offers