Special offer
Land Cruiser 76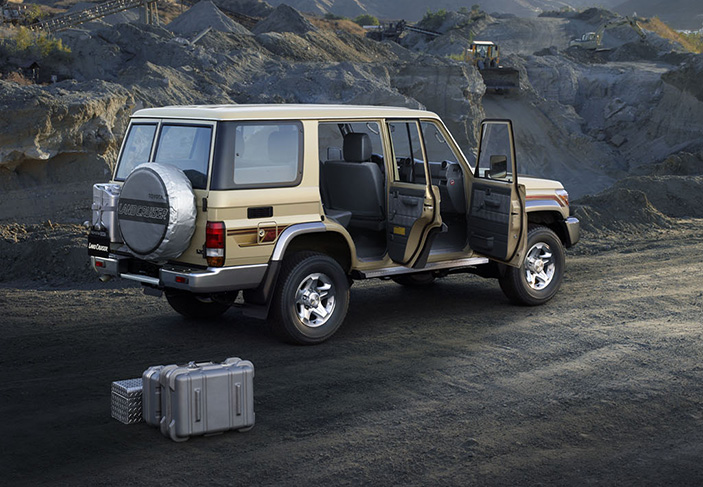 LC 76. Driving beyond all expectations
Driving beyond all expectations, from desert heart to the South Pole, in the most severe off-road conditions: Land Cruiser 76 has earned its title as King of the 4WDs. Land Cruiser 76 performance and reliability are legendary.
Takes you everywhere you want to go
The engine delivers more horsepower and produces engine fewer emissions. The rugged frame is a solid foundation for responsive handling and incomparable functionality, the suspension optimized for both comfort and load-carrying capacity.
Put yourself in this driver's seat
It has never been easier to sit back, relax and focus on your driving. The stylish instrument panel is fine tuned for this Land Cruiser, with the hazard switch and clock at the top and all other controls within easy reach. There is a higher quality in every detail.
Special offers