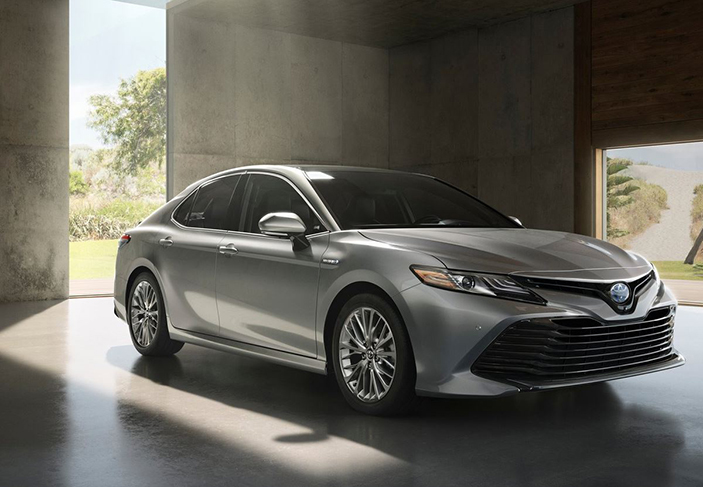 The Height of Experience
We set out to create a car that would resonate with all five senses. From the driving position that keeps the driver comfortable and engaged, and confident control that inspires peace of mind, to the exceptional quietness and refined styling, every aspect of the next generation Camry is engineered to stir the emotions.
Soul-stirring styling
With a low center of gravity and wide stance that evokes driving performance beyond its class, a beautiful interior that is both distinctive and spacious, and a sporty front profile, the next generation Camry harnesses refined practicality and emotional appeal to create fresh value in a sedan.
Stylish interior design
The driver's seat provides comfortable support while offering an accommodating roominess that feels as open as the horizon. Features like the intuitive interface and optimally positioned controls create an interior that enlivens the senses, injecting exhilarating pleasure into driving.
Space and exhilaration in equal measure
Open the door and an expansive, spacious interior awaits. Relax in refined seating designed to envelope you in comfort. The Camry promises a pleasant experience in every driving scenario.
How it moves you is exhilarating
With sporty acceleration generated by the advanced engine, smooth shifting, agile handling, and excellent ride comfort from the refined suspension, the next generation Camry will surprise and thrill you with its exhilarating performance, whether you're driving in the city or down a winding country road.
World-class safety
In addition to a crash safety body with the highest global safety rating, the Camry is packed with advanced active safety features. Just in case, it is also equipped with an array of passive safety measures. Together they contribute to the safety and peace of mind of every occupant.
Special offers