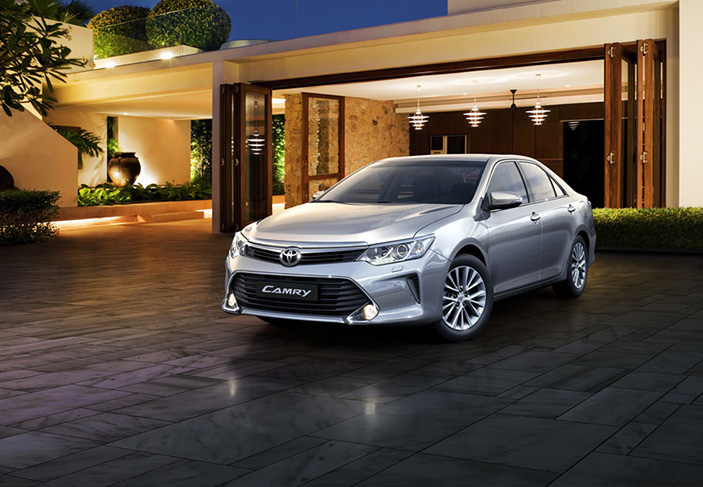 Elegance and stylish prestige.
The Camry have been designed with bold lines. This makes it truly your ideal vision of elegance and stylish prestige – one that complements your powerful outlook.
An incredibly stylish and rewarding space that is welcoming with each drive. It combines the ubiquitous sense of high quality expected of a prestigious vehicle with modern sculptural design, offering the luxurious sensation of comfort and complete control.
Powerful engine.
The Camry is powered by a powerful new 2.5 litre VVT-i engine that redefines performance in its class.
HIgh levels of protection and security.
Offering new and enhanced safety features, both active and passive, you'll drive confidently with extremely high levels of protection and security.
Special offers